I love this applet!!
Hope you enjoy it as much as I do.
I think I need a hug applet too!

Think maybe I was bored?




Just click on my pic!!!
Trust me!
Please right click on the note if you wish to stop the music

Sea has gotten
kisses!!!!!!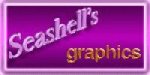 Sign My Guestbook View My Guestbook






Main geocities page|Graphics Page|Bars and Buttons|Clip Art|
Backgrounds page 1|Backgrounds page 2|Helpful links|3D Images|More 3D Images|
Friendship|Kiss Applet|Music Graphics| Backgrounds Page 3|SeaShell's Beanie Babies|Beanie Babie Hang Tag Info|Awards|Lindy's Waterfall|Welcome & Web Ring Page|Something Cute!!|

---
This page was created April 21, 1998
Enjoy life! Tell someone you love them, just because you feel like it! And give that special someone a great big KISS!!
tinkrbel made the little monkeys for me!