I've decided to display my backgrounds in this fashion so you have the chance to see what they will look like before you make the dicision to use them.
Please, do NOT link back to this page for graphics.

Use your right mouse button select Save image as save it to your hard drive, then upload it to YOUR server.

These images are FREE for your personal home page.

If you are a graphics collector please do not include any of mine in your sets for public use.

If you use any of my backgrounds...the courtesty of a credit/link on the page the background is being used, would be appreciated.

Thank you *S*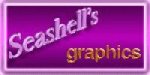 Enjoy!!
BACK